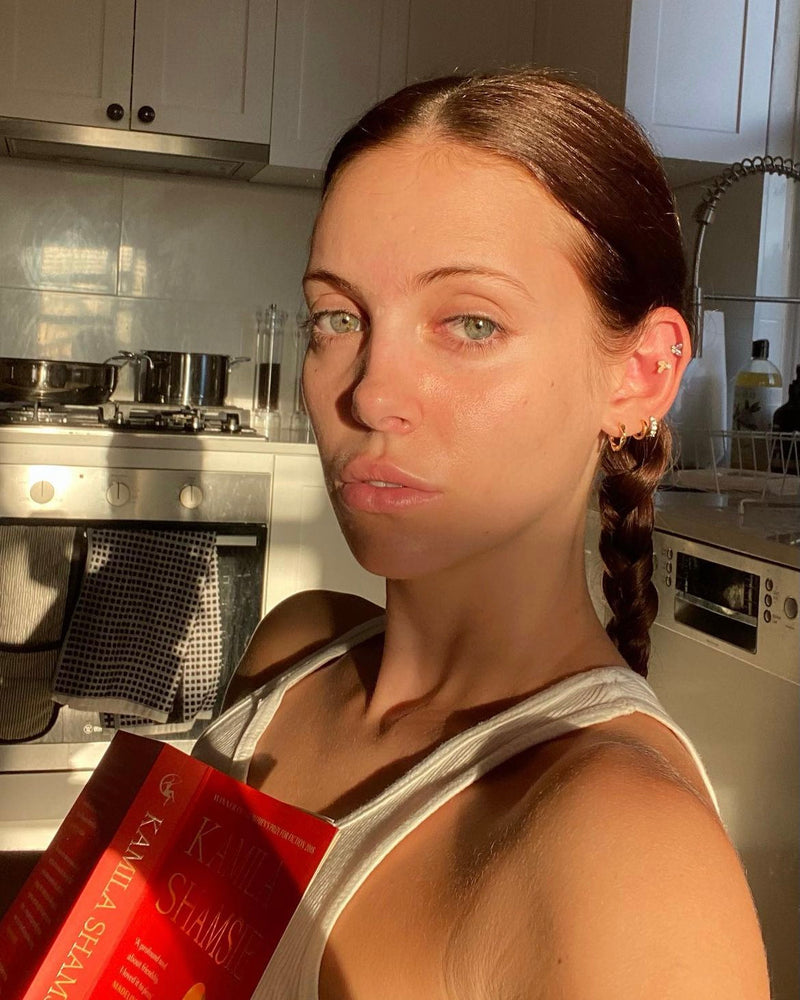 Femmze Files
Q&A with Matilda Dods
Name: Matilda Dods
Occupation: Student, Pilates instructor
Social handle: @matildadods
WHEN DID YOU LAST FEEL HAPPIEST?
Walking in Centennial Park on a crispy winter afternoon.
WHAT IS YOUR FAVOURITE SOUND?
The kettle boiling.
WHAT IS IT THAT MOST ATTRACTS YOU TO SOMEONE?
Kindness, ambition, generosity, and curiosity… and smell.
WHEN DO YOU MOST FEEL YOUR SENSE OF POWER IN BEING A WOMAN?
When I can check into my sense of intuition and curiosity around my own and others' emotions. I think the feminine tendency to be more somatic and feeling-orientated than solutions-oriented is a gift. To be able to hold space for someone else's or my own emotions without judgement feels like a superpower. It's not always easy to tell my ego to fuck-off, but when I am able to get past those masks and into a channel of really true and pure communication and connection, I feel unstoppable.
HOW DO YOU FEEL ABOUT AGEING?
Conflicted. I feel like in the last year or so I have really said goodbye to the last of my girlhood and starting to emerge into the next phase of my life as a woman. And while I know that girl is always with me, it has felt at times like a kind of mourning to say goodbye to her and go out to meet the next version of myself.
WHAT'S YOUR FAVOURITE MARKING ON YOUR BODY?
I love all of my tattoos, even the ones I hate now.
"To be able to hold space for someone else's or my own emotions without judgement feels like a superpower."
IS THERE ANYTHING YOU BELIEVED TO BE TRUE AS A GIRL ABOUT BEING A FEMALE THAT YOU HAVE FOUND TO BE TRUE WITH AGE?
That girls just want to have fun.
IS THERE ANYTHING THAT PROVED TO BE UNTRUE
That vulnerability was a weakness instead of a strength.
WHAT IS YOUR RELATIONSHIP WITH YOUR MENSTRUAL CYCLE?
Benevolent. I try to ride the wave of my menstrual cycle with as much grace and self-kindness as possible. However, I'd be lying if I don't struggle with feeling incapacitated by PMS or cramps. I don't like feeling like I am not doing my best, and to give myself the grace to step back from my striving or external commitments to give myself time to turn inward and care for myself doesn't always come naturally. I think as women we are socialised to believe that we have to push through our periods and behave like nothing is happening, trying to unlearn that can at times feel like learning a new language. But the fluency is coming.
WE GROW AND EVOLVE AS HUMANS BUT THERE IS USUALLY SOME KIND OF MORAL/VIRTUE THAT IS INDIVIDUAL TO US, THAT HAS ALWAYS BEEN CONSTANT AS FAR BACK AS WE CAN REMEMBER…. WHAT IS YOURS?
My silliness. Through the beginning of my adulthood, I tried to deny the part of me that is fundamentally silly and goofy. I thought that it was a virtue not 'worth' as much as intelligence or acumen. I know now that in order for people to truly know me, and to live authentically, I have to let that bubble to the surface.  
HOW DO YOU FEEL ABOUT YOUR CONNECTION TO EARTH?
That it is a gift. Being able to walk and swim at the beach and breathe clean air is a gift that should be a birthright, but that is denied to so many.
WHAT WOULD YOU MOST LIKE TO HAVE SAID ABOUT YOU IF A GIRL FOUND YOUR NAME ON THE INTERNET 100 YEARS FROM NOW?
That I was kind, clever and a great dinner party guest.
← Back to the blog