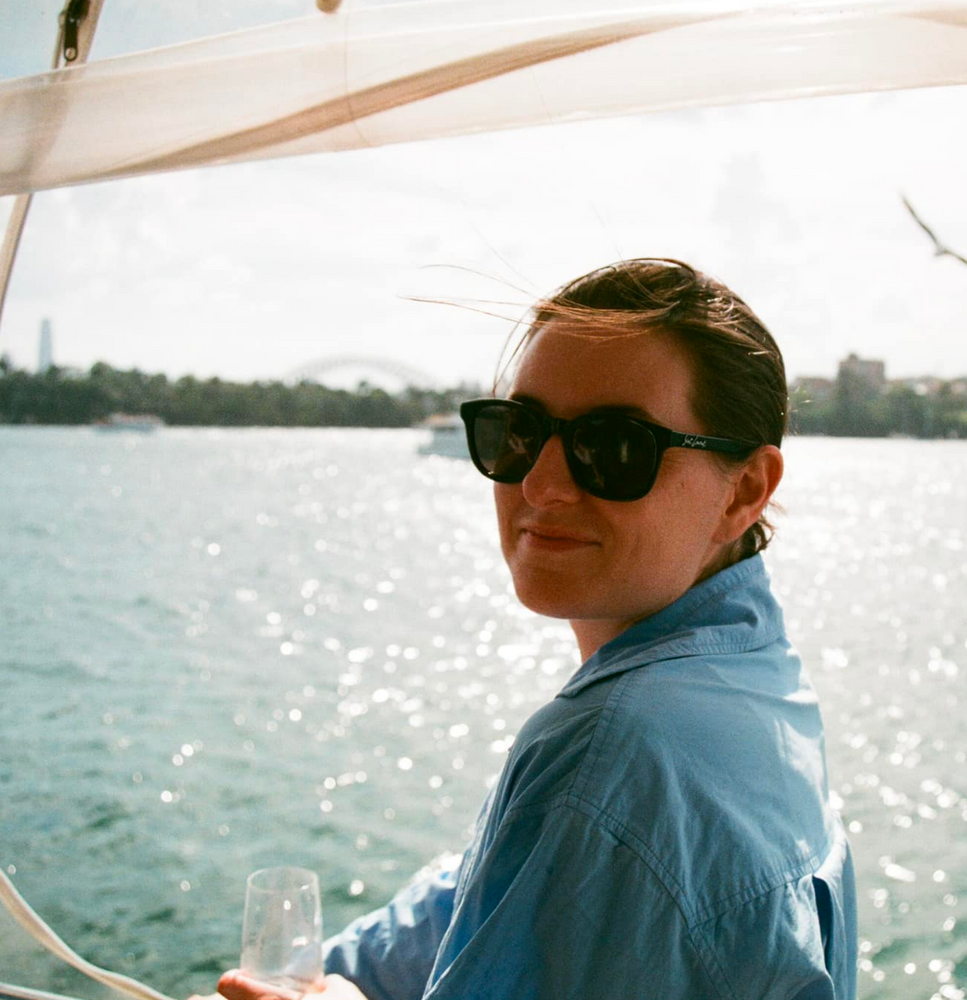 Femmze Files
Q&A with Victoria Pearson
Name: Victoria Pearson 
Age: 32
Occupation: Journalist and Civil Marriage Celebrant
Social handle: @victoriapearson
WHEN DID YOU LAST FEEL HAPPIEST?
My wedding. I recently got married and my happiness levels were almost incomprehensible.
WHAT IS YOUR FAVOURITE SOUND?
At the moment, my six-month old niece's little giggle.
WHAT IS IT THAT MOST ATTRACTS YOU TO SOMEONE?
I want to say it's kindness, or compassion. But if I'm being honest, it's probably good chat and a sense of humour – make me laugh and I'm yours.
WHEN DO YOU MOST FEEL YOUR SENSE OF POWER IN BEING A WOMAN?
When I'm hanging out with the other amazing, talented women I know.
HOW DO YOU FEEL ABOUT AGEING?
I have a dichotomous relationship with ageing. I've always been pretty content at whatever age I am and feel more emotionally secure in myself the older I get (you couldn't pay me to do my early 20s again), but the physical markers of progression stress me out. E.g.: I've been experiencing weird pain in my knees at the moment which feels like a giant neon sign reminding me of the inevitable trudge towards other ageing-related maladies. Bad knees run in the family, but I thought I would have more time!
WHAT'S YOUR FAVOURITE MARKING ON YOUR BODY?
The two dimples on my lower back.
"I have always believed in the life-changing/making function of female friendships. This has only been fortified with age."
IS THERE ANYTHING YOU BELIEVED TO BE TRUE AS A GIRL ABOUT BEING A FEMALE THAT YOU HAVE FOUND TO BE TRUE WITH AGE?
I'm unsure if it's because I attended an all-girls school, but I have always believed in the life-changing/making function of female friendships. This has only been fortified with age.
IS THERE ANYTHING THAT PROVED TO BE UNTRUE?
That women can have it all. My teenage years coincided with the death rattle of that well intentioned yet misguided feminist credo, and the older I get and the more I see women I know becoming mothers or business owners or students again or homeowners, and the tremendous volume of day-to-day compromises and sacrifices they make, the more I realise 'having it all' is an unrealistic yardstick for achievement. 
WHAT IS YOUR RELATIONSHIP WITH YOUR MENSTRUAL CYCLE?
Defensive. I was diagnosed with endometriosis in my early 20s and have spent the last decade navigating pain management during (and in the lead-up to) my period that didn't involve going on the pill. I really wish I felt more positively about it. Having said that, I feel very attuned to my cycle. I can feel when I'm ovulating, and my period occurs and lasts for pretty consistent intervals.
WE GROW AND EVOLVE AS HUMANS, BUT THERE IS USUALLY ONE VIRTUE THAT IS INDIVIDUAL TO US. WHAT IS YOURS?
Not to bastardise the rhetoric of Love Languages, but something along the lines of 'acts of service'. I've always offered to do things for other people – I'll pick you up from the airport or help you move furniture or write your resume for you – because I want to be a person people feel they can rely on, or who has their back. I'm pretty sure that's a characteristic I've possessed since childhood but let me check with my parents – they might have a totally different perspective ha.
HOW DO YOU FEEL ABOUT YOUR CONNECTION TO EARTH?
Honestly, I don't feel connected enough. I spend too much time working at my computer and not enough with my feet in the sand; a 2023 resolution of mine is to come back to earth more. It's laughable how potent and immediate the effects of nature are in lowering stress and anxiety – I'll be spiralling over something that is objectively quite manageable then go for a swim and emerge with (shocker!) more clarity, less chaos. Get this woman connected! 
IF A GIRL FOUND YOUR NAME ON THE INTERNET 100 YEARS FROM NOW, WHAT WOULD YOU LIKE TO HAVE SAID ABOUT YOU?
Oh, that's a great question. I'd love to be remembered as someone who played the long game – who got better with age at work, love, friendship. Who kept growing til the end.
← Back to the blog