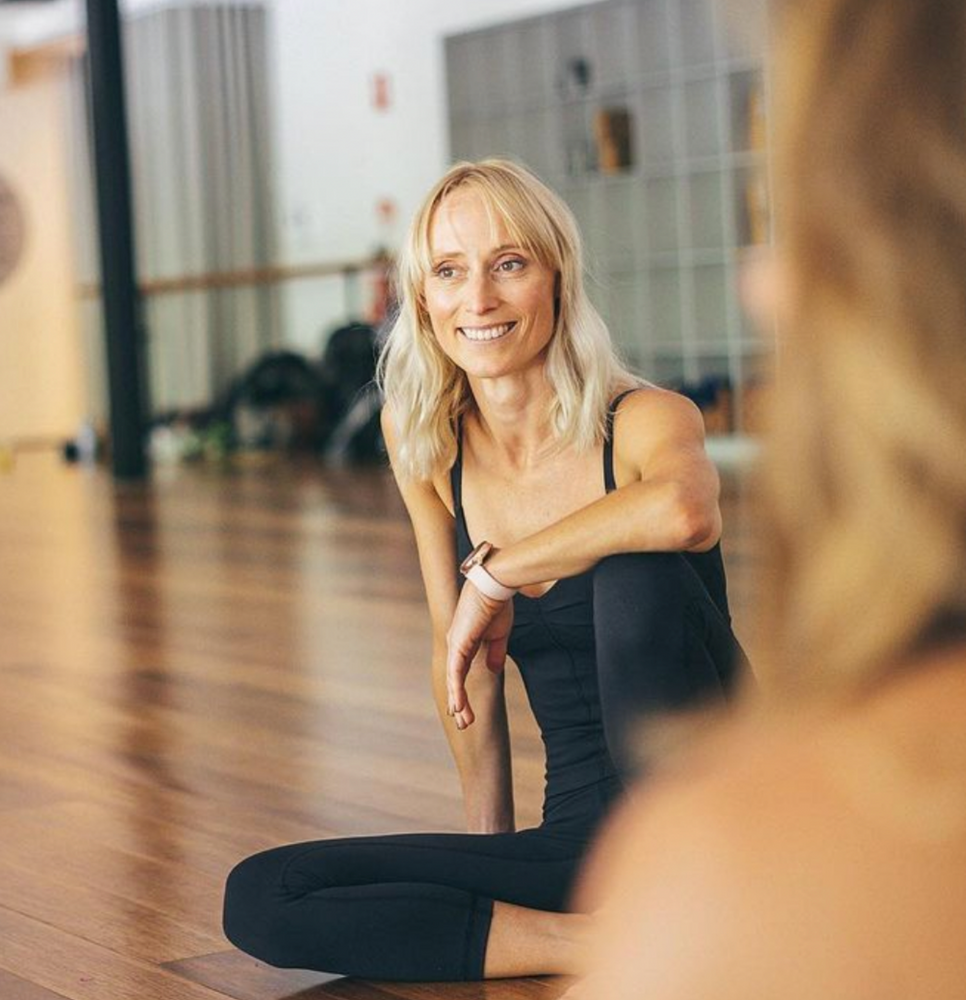 Femmze Files
Q&A with Kate Kendall
Name: Kate Kendall
Age: 39
Occupation: Yoga Teacher
Social handle: @activeyogi
WHEN DID YOU LAST FEEL HAPPIEST?
On the weekend. Sunday morning cuddles with my partner and two year old in bed followed by take away coffees, baby chinos and breakfast wraps in the sunshine. Small things.
WHAT IS YOUR FAVOURITE SOUND?
The sound on my Mac when I delete the trash. Utter satisfaction. Feels like I've been productive in deleting what's not needed.
WHAT IS IT THAT MOST ATTRACTS YOU TO SOMEONE?
A sense of humour.
WHEN DO YOU MOST FEEL YOUR SENSE OF POWER IN BEING A WOMAN?
When I teach yoga. There's something about holding space for people to get vulnerable, lean into their edges and nurture all one great experience.
HOW DO YOU FEEL ABOUT AGEING?
Love / Hate. I love the wisdom and experience that comes with ageing but I'd be lying if I'm in love with the physical changes. I'm a work in progress with that.
WHAT'S YOUR FAVOURITE MARKING ON YOUR BODY?
I have a wicked scar on my knee from when I was racing against a boy as a kid. We were belting it down a dirt road. I was winning. Easily. Until I stacked it.
"There's so much wisdom in stillness whilst bleeding just as other times in my cycle I feel super productive and creative."
IS THERE ANYTHING YOU BELIEVED TO BE TRUE AS A GIRL ABOUT BEING A FEMALE THAT YOU HAVE FOUND TO BE TRUE WITH AGE?
That girls can do anything.
IS THERE ANYTHING THAT PROVED TO BE UNTRUE?
That someone will always save you, look out for you, have your back. Although this is true to a certain degree, I think for the most part we need to have our own backs above anyone else's. No handsome prince is going to sweep in and look after me. How boring would that be anyway?
WHAT IS YOUR RELATIONSHIP WITH YOUR MENSTRUAL CYCLE?
I would have been indifferent as an adolescent but now, after child birth and appreciating the sheer magic of our reproductive systems, I appreciate the whole process more. There's so much wisdom in stillness whilst bleeding just as other times in my cycle I feel super productive and creative. I think there used to be a lot of fight against the changes. Slowly that thinking shifts for me.
WE GROW AND EVOLVE AS HUMANS, BUT THERE IS USUALLY ONE VIRTUE THAT IS INDIVIDUAL TO US. WHAT IS YOURS?
Work ethic. I learnt this from my Mother. Often to my detriment in burn out five years ago but with a balanced approach it's all part of what keeps one's dharma strong.
HOW DO YOU FEEL ABOUT YOUR CONNECTION TO EARTH?
Grateful. Sad. Hopeful. 
IF A GIRL FOUND YOUR NAME ON THE INTERNET 100 YEARS FROM NOW, WHAT WOULD YOU LIKE TO HAVE SAID ABOUT YOU?
That in the end, I embodied yoga.
← Back to the blog