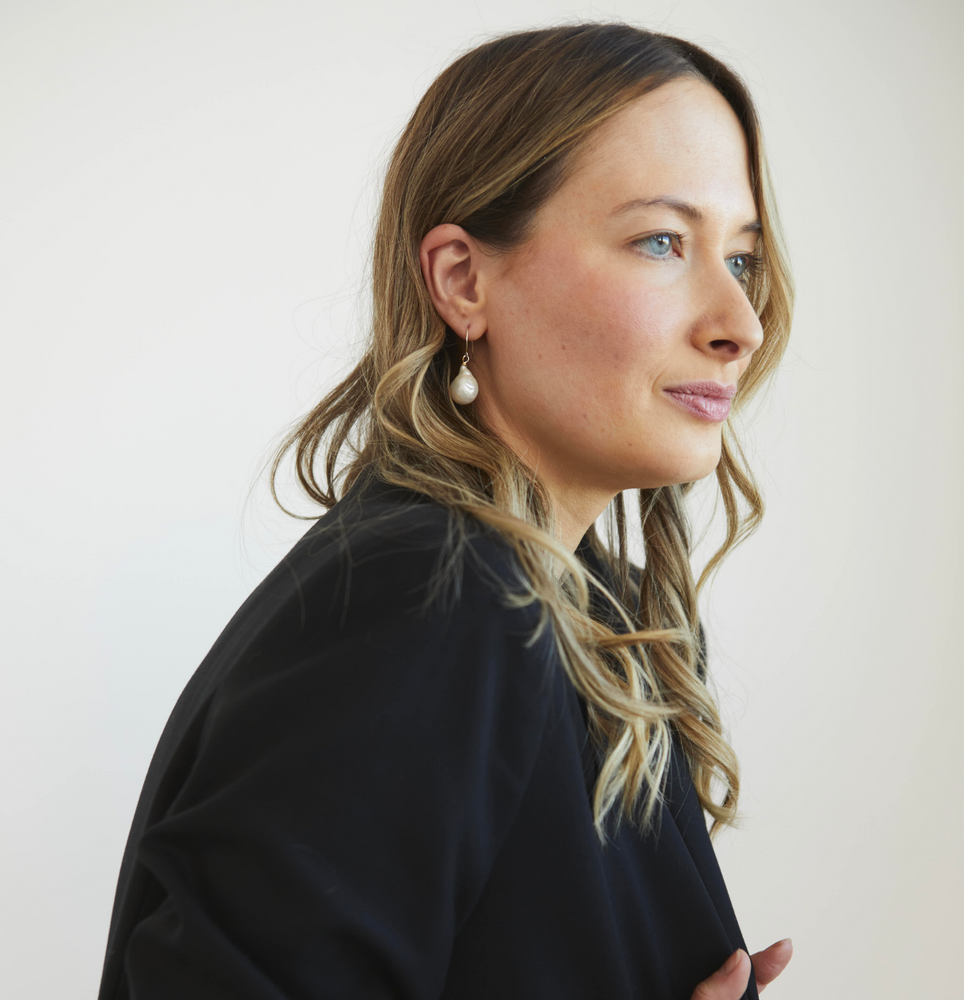 Femmze Files
Q&A with Dani Gay
Name: Dani Gay
Age: 30
Occupation: Managing Editor at Gritty Pretty
Social handle: @danielle_gay
WHAT IS YOUR FAVOURITE SOUND?
Podcasts. I like Up First by NPR, The Daily by The New York Times and Today in Focus by The Guardian for news; The goop Podcast, Pulling the Thread and Meghan Markle's Archetypes for a deep-dive into beauty, wellness and social issues.
WHEN DO YOU MOST FEEL YOUR SENSE OF POWER IN BEING A WOMAN?
When I set boundaries and enforce them—be it at home, work or in my relationships. It's so important—and so powerful—for women in particular to get clear on our boundaries and communicate them explicitly. I loved this quote from Melissa Urban in conversation with Elise Loehnen on her podcast, Pulling The Thread: "Boundaries don't tell other people what to do. They tell other people what you are willing to do to take responsibility for your own needs and your own feelings and keep yourself safe and healthy." 
HOW DO YOU FEEL ABOUT AGEING?
It's a privilege—we are so lucky to age. I turned 30 earlier this year and while it was a notable milestone, I felt grateful to have reached it. 
WHAT'S YOUR FAVOURITE MARKING ON YOUR BODY?
I don't know that I have one! 
"It's so important — and so powerful — for women in particular to get clear on our boundaries and communicate them explicitly."
IS THERE ANYTHING YOU BELIEVED TO BE TRUE AS A GIRL ABOUT BEING A FEMALE THAT YOU HAVE FOUND TO BE TRUE WITH AGE?
The strength of female friendships is unrivalled. When I was younger, I found it hard to form long-term friendships despite the adage that your female friends are everything. But now that I'm over 30 I have two best female friends who have recently helped me through the worst phase of my life to date and I feel so lucky to have them.
WHAT IS YOUR RELATIONSHIP WITH YOUR MENSTRUAL CYCLE?
It's definitely a relationship I don't dedicate enough energy to. It's something I've been thinking about lately as I observe more and more people that menstruate—and brands like FEMMZE—talking about the link between our cycles and our health and wellness. 
HOW DO YOU FEEL ABOUT YOUR CONNECTION TO EARTH?
Swimming is one of my favourite pastimes and it's the first thing I do when my mental health is suffering.
WE GROW AND EVOLVE AS HUMANS, BUT THERE IS USUALLY ONE VIRTUE THAT IS INDIVIDUAL TO US. WHAT IS YOURS?
I really believe the saying that when we know better, we do better. I think as we age and start to look back on our lives, it's easy to want to change things or to have regrets. But I think most of us do what we think is best with the information we have at the time.  
← Back to the blog